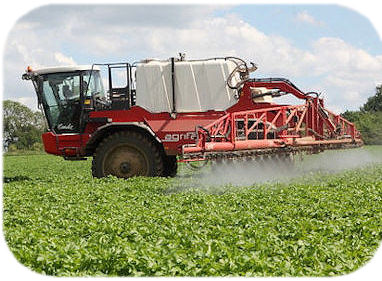 Collaboration was identified in the Policy Commission on the Future of Farming and Food (the Curry Report) in 2002 as critical to the improvement of efficiency and profitability in the food and farming sectors. In the intervening years Increment Ltd has helped establish arrangements to enable faming businesses work together for their mutual benefit.
The most common arrangements are Contract Farming Arrangements and Joint Ventures, both of which improve efficiency, release working capital and time for alternative activities or retirement.
Contract Farming Arrangement (CFA): an agreement between a farmer and a contractor (usually a neighbouring farmer) for the supply of field operations and harvesting for a set fee. The farmer receives a payment from the agreement (the first slice of profit) and the remainder is divided between the farmer and contractor. The farmer's trading and tax situation is as if he was farming directly and he can adjust his degree of involvement to suit his circumstances. This is sometimes, incorrectly, referred to as share-farming.
Joint Venture (JV): two or more parties form a new trading entity to share resources (e.g. machinery, labour and/or buildings) to reduce costs for mutual benefit. Return from the business is in proportion to each party's investment in it.
Setting the 'pre-nuptial' expectations and parameters and matching complementary businesses and personalities are crucial to the ultimate durability of such arrangements.
Services we provide to enable collaboration:
'Pre-nuptial' meetings between interested parties to discuss pros, cons and practicalities of the collaboration
Preparing and circulating a prospectus inviting tenders for contract farming arrangements
Preparing and circulating a prospectus inviting tenders for contract farming arrangements
Assessment of tenders with recommendation for best fit and profitability under a range of market conditions
Machinery planning with a view to sharing
Creating a Contract Farming Arrangements between generations in a farming family to introduce discipline and incentives into the business relationship
For more information on CFAs, JVs and other forms of collaboration, e-mail Simon Ward